A student at the School of Applied Arts in Paris from the age of 14, he met Scouting in 1925. He took his scout pledge on May 2, 1925 and was, during the 1930s, the troop leader of the 14th Paris Scouts de France and then of the 51st Paris. After the Second World War, he became troop leader of the 1st Meudon, a town where he lived for more than 40 years. His scouting totem is "Taciturn Spaniel ».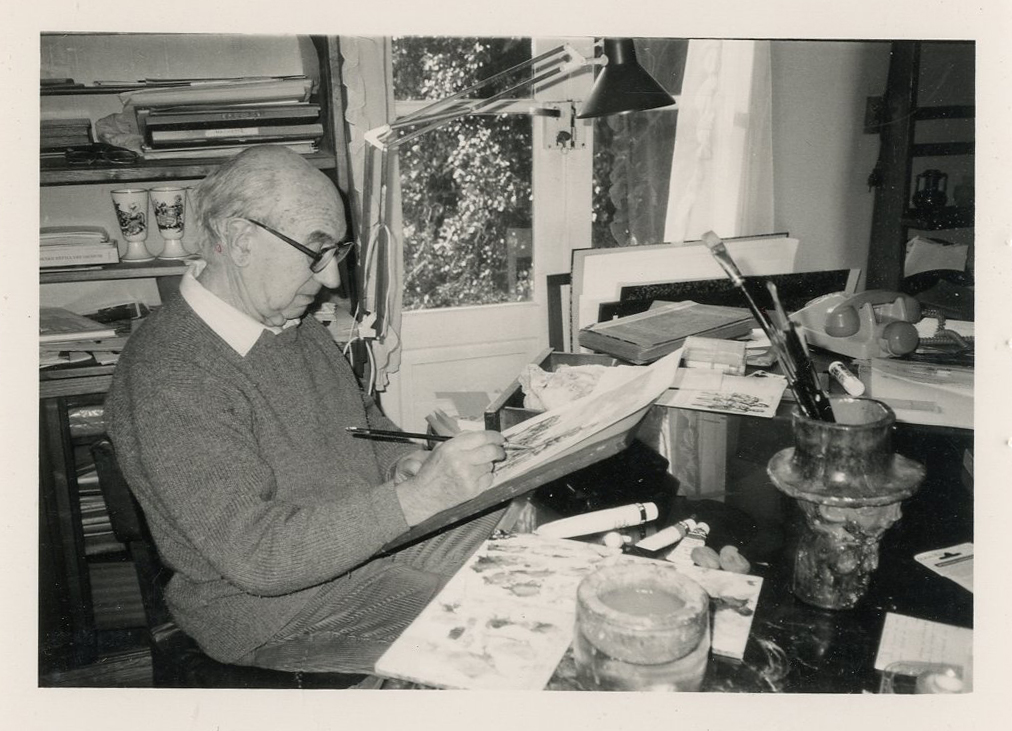 In 1927, Paul Coze noticed him at a camp-school in Chamarande and hired him as illustrator for the magazine Le Scout de France. He then became the official illustrator of the movement.
He then worked for the magazine L'Illustration, but his work remained closely linked to the Alsatia publishing house and its "Signe de piste" collection. He illustrated the great names of scout literature: Guy de Larigaudie, Jean-Louis Foncine, Serge Dalens (Le Prince Éric), Jean Valbert, Henri Suquet (for Fleurus) and many others.
He mainly contributes to scouting magazines (La Revue des Scouts de France and La Revue des Scouts d'Europe) but also participates in the illustration of the covers of the volumes of the Marabout Junior collection, published by Marabout, and in particular the adventures of Bob Morane.
He wrote several books on many subjects (autobiography, heraldry), and drew many religious, historical and scouting illustrations, book covers, calendars, etc. He also has a relationship with Robert Manson, a Scout photographer: Pierre draws what Robert photographs, Robert stages and photographs what Pierre draws.
Fervent defender and follower of the chivalric ideal, he creates through his drawings a certain style of teenager, spirited, adventurous and full of hope.
His career lasted nearly 77 years, during which he drew several thousand works. After his marriage, on May 6, 1941 in Saint Germain sur l'Arbresle with Renée Ragonot, he moved to the heights of Meudon, where he lived until the end of his life, dividing his time between his travels, the Charentes and Meudon.